Quebecan .qc.com Domain Whois Information - .us.com is a commercial name space, offering a domain name under the .com name, whilst offering a US identity..
.qc.com
Quebec (Centralnic)
Check availabilty
Other domains

=== Quick Searches ==
=== Full Searches ==
=== IP Packs ==
Important:
When entering your search string don't write "www" or the Quebecan domain type, ie. "qc.com". Therefore to search "www.bb-online.qc.com" enter "bb-online" and nothing else.
The only letters allowed within a domain name are:
a b c d e f g h i j k l m n o p q r s t u v w x y z - 0 1 2 3 4 5 6 7 8 9. Spaces are NOT ALLOWED.
.qc.com Domain Fees
Prices in Australian Dollars (AUD) Pound Sterling (GBP) Danish Krone (DKK) Euros (EUR) New Zealand Dollars (NZD) Swedish Krona (SEK) US Dollars (USD)
Please Note: Some domain names may be classified by the registry as a premium domain name and will command a higher price.

This domain is currently un-available for registration

.qc.com Domain Whois Information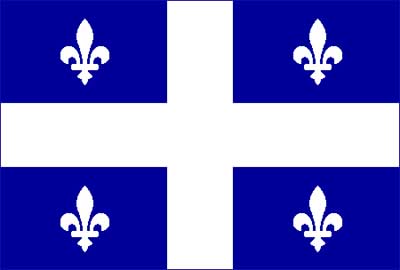 $141.40

kr671

€89.90

£72.50

$150.60

kr926

$102.60

R1420.00

for 2 years.
.qc.com Whois Delegation Record
% IANA WHOIS server
% for more information on IANA, visit http://www.iana.org
% This query returned 1 object

domain: COM

organisation: VeriSign Global Registry Services
address: 12061 Bluemont Way
address: Reston Virginia 20190
address: United States

contact: administrative
name: Registry Customer Service
organisation: VeriSign Global Registry Services
address: 12061 Bluemont Way
address: Reston Virginia 20190
address: United States
phone: +1 703 925-6999
fax-no: +1 703 948 3978
e-mail: info@verisign-grs.com

contact: technical
name: Registry Customer Service
organisation: VeriSign Global Registry Services
address: 12061 Bluemont Way
address: Reston Virginia 20190
address: United States
phone: +1 703 925-6999
fax-no: +1 703 948 3978
e-mail: info@verisign-grs.com

nserver: A.GTLD-SERVERS.NET 192.5.6.30 2001:503:a83e:0:0:0:2:30
nserver: B.GTLD-SERVERS.NET 192.33.14.30 2001:503:231d:0:0:0:2:30
nserver: C.GTLD-SERVERS.NET 192.26.92.30 2001:503:83eb:0:0:0:0:30
nserver: D.GTLD-SERVERS.NET 192.31.80.30 2001:500:856e:0:0:0:0:30
nserver: E.GTLD-SERVERS.NET 192.12.94.30 2001:502:1ca1:0:0:0:0:30
nserver: F.GTLD-SERVERS.NET 192.35.51.30 2001:503:d414:0:0:0:0:30
nserver: G.GTLD-SERVERS.NET 192.42.93.30 2001:503:eea3:0:0:0:0:30
nserver: H.GTLD-SERVERS.NET 192.54.112.30 2001:502:8cc:0:0:0:0:30
nserver: I.GTLD-SERVERS.NET 192.43.172.30 2001:503:39c1:0:0:0:0:30
nserver: J.GTLD-SERVERS.NET 192.48.79.30 2001:502:7094:0:0:0:0:30
nserver: K.GTLD-SERVERS.NET 192.52.178.30 2001:503:d2d:0:0:0:0:30
nserver: L.GTLD-SERVERS.NET 192.41.162.30 2001:500:d937:0:0:0:0:30
nserver: M.GTLD-SERVERS.NET 192.55.83.30 2001:501:b1f9:0:0:0:0:30
ds-rdata: 30909 8 2 E2D3C916F6DEEAC73294E8268FB5885044A833FC5459588F4A9184CFC41A5766

whois: whois.verisign-grs.com

status: ACTIVE
remarks: Registration information: http://www.verisigninc.com

created: 1985-01-01
changed: 2017-10-05
source: IANA